The Choctaw Summer School program that was to be held at Pocola has been cancelled.

Summer Meals Program starts delivery today and every Tuesday and Thursday at 10 AM until the end of June.

Join us tonight at 6:30 for the Drive-thru Teacher/Staff Appreciation celebration at the Park! Make signs, wear your Arkoma gear and come tell our staff we appreciate them! -The Arkoma CIA

JH & HS students can pick up and drop off school items this Monday from 12-3pm. Please do not enter any buildings. There will be a box for you to return items. Mr Harvey will bring you items from your locker. Thank you!

Reminder that tonight, starting at 6, we will host the elementary Academic and Athletic Awards. Tune in to the Arkoma Public Schools FB page for the live event!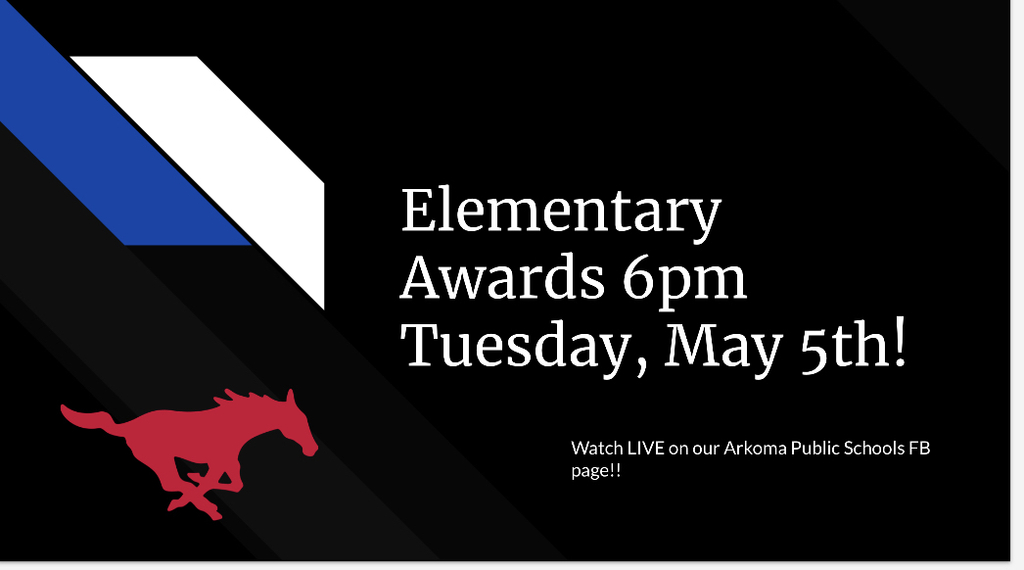 If you paid for a yearbook, you can pick those up at the elementary until 4pm today or tomorrow from 9-4. After those are handed out, we will have a few extras for sale. Thank you.

Any school library books can be dropped off at the elementary school between 9-4, Monday through Thursday. There will be a box by the office door. Thank you!

It's time to celebrate Teacher Appreciation week! We aren't going to let Covid-19 ruin the fun! Join us this week for some fun activities to celebrate our teachers and staff! Check out our daily activities below and our previously posted video for the details on our parade later this week! Virtual Teacher Appreciation Activities: 😁Make Them Smile Monday- Throw on your favorite school spirit gear, take a picture of your best smile & send it to your teacher(s) to brighten their day! 👏🏻Takes A Village Tuesday- Write a note of gratitude for our leaders & support staff. Principals, Coaches, Teacher Assistants, Cooks, Secretaries, Librarians & Custodians all play a part in making our schools great! 💙"Without you" Wednesday- Record a short video or write a note that starts with you saying "Without you, I wouldn't have learned to..." & fill in the blank. 🥰Thank You Thursday- Find a way to say thank you showing your creative side! It might be a funny video, cool chalk drawing, window art, or even silly song. 🚙Also, join us for our teacher appreciation parade at Arkoma park. 🐴We Are Family Friday- Share one of your favorite memories from this school year (psst... getting out EXTRA early this year doesn't count) 😉 You can send your thank you to your teachers via school email, remind, or share on Facebook and tag them. Tag a fellow parent so everyone is in the know. We can't wait to celebrate our teachers and staff with you this week! - The Mustang C.I.A.

We'll be live in 15 mins with JH academic awards!! Join us!

Congratulations to Katie Johnson for 2nd place in Professional Presentation in STAR Events at the State Level!!! Now we wait to see if she advances to the National competition. (Photo from the District competition)

Elementary academic and athletic awards:

Monday at 6:00pm!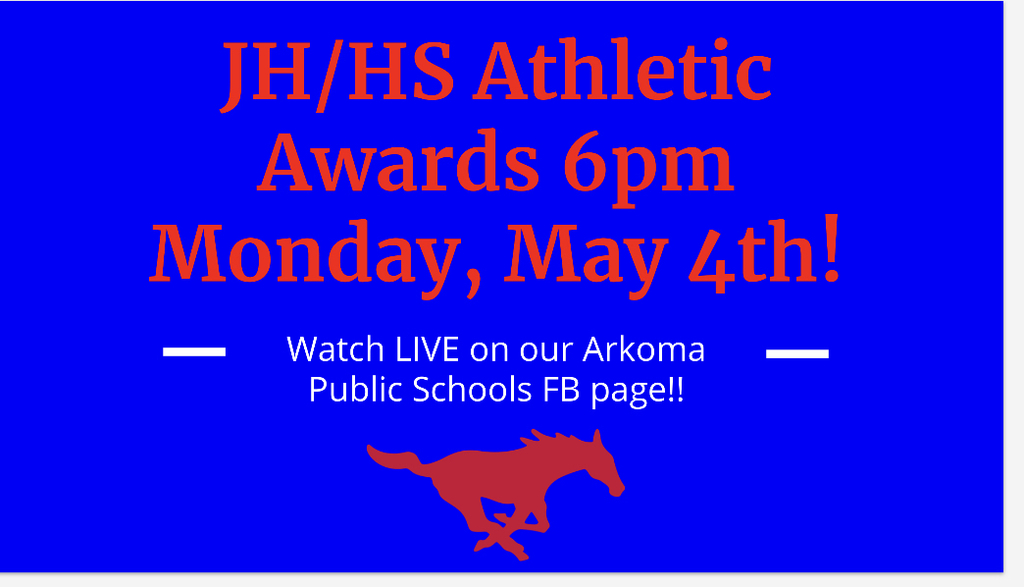 Join us Friday at 7pm!

Join us Thursday evening!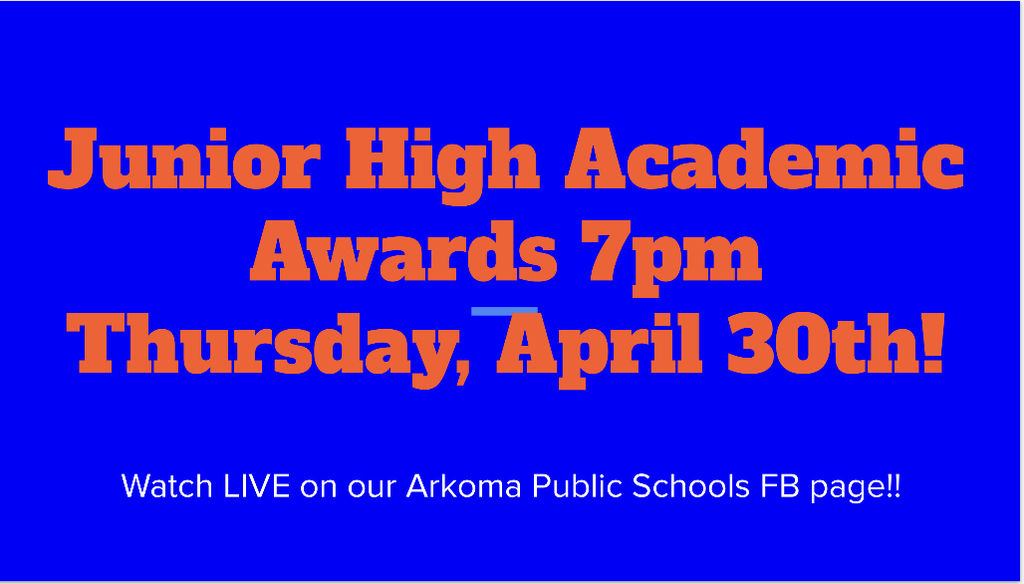 Arkoma Public Schools


Menu item of the day: Describe a tradition in your community. If you could create a new tradition what would it be and what would you name it. This is a Social Studies activity. Thomas, with the help of his mom, has awesome answers and ideas. Check out this first grader's video:
https://www.facebook.com/100000684910752/posts/3143126232386843/
?

Let's take a moment and say thank you to our teachers for the hard work they have put in the last two weeks!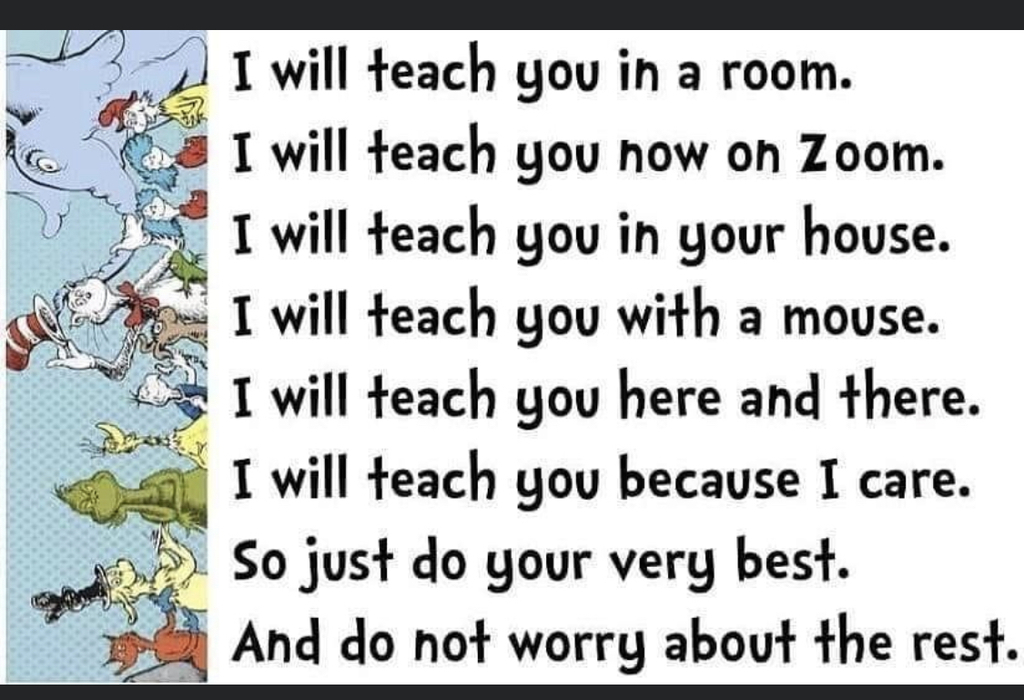 Today's Menu Item: Create something out of trash or create something new from something you can recycle. This is a Social Studies activity. Check out some 2nd graders, Michael and Joel's work: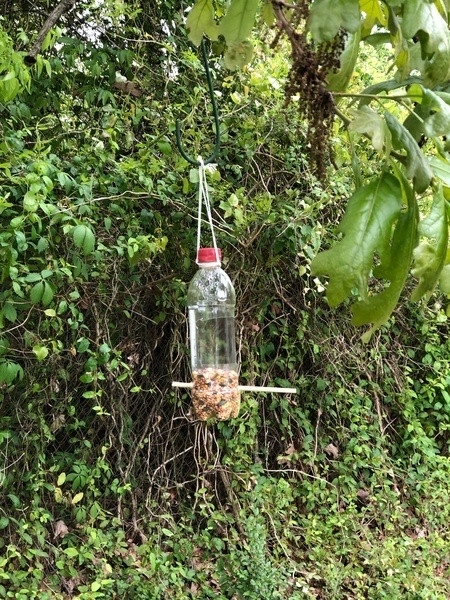 Menu Item of the Day: Research a State and create a slideshow. Subjects used: Social Studies and Language Arts Check out 6th grader, Kaydence's work;