FANCLOTH has delivered MOST of the orders. You can pick up yours at the elementary school. Since it was ordered online, we do not know who ordered. You are welcomed to call to confirm your order is here.

Football pictures grades 5-8 at 8 am Monday at the Football Field. Team and individual. Coach Wise will have forms. $10 cash if you want to purchase.

If Arkoma 7-12 students are interested in Trap, See Mr. Karich or Tina today or Monday. You may also add the remind @trap20181

Don't forget to pick up your Blue & Gold!

Football homecoming pics are ready! Each student that was in homecoming will be sent a link to the Dropbox file. If you as a parent would like access to the file as well please email Mrs. Randi at
rgarner@arkoma.k12.ok.us
and she will be happy to share the file with you. You will possibly need a print release. There will be one in the file that you can print off. If you have any questions, please contact Mrs. Walden at the school.

Blue & Gold is here and ready to be picked up!

Blue & Gold will be here today! If you sold any, please make arrangements for pick up with Ms. Falkner.

The FCCLA meeting scheduled for this evening is canceled due to advisor illness.

ARCHERY - There will be a short archery meeting tonight at 5:30 at the HS Gym, 100 Blocker Ave. for any students grades 7-12 that are interested. No equipment needed tonight. See Mrs. Wise. RLH

NO COST TO STUDENTS - Choctaw Nation of OK is providing vaccinations at no charge for students November 5 at the Jr. High/High School 9-10:15am and Singleton Elementary 10:15-11:30am. Forms for students are available in the offices and must be filled out and returned by October 30.

Tomorrow's Elem/JH football games against Brushy have been cancelled.

School is in session Monday!!!

Tomorrow Night at the Game: Street tacos. Carne asada or Al pastor (pork) $1.50 each or special 4 for $5. Or taco plate with 3 tacos and rice for $5. Includes help yourself to Salsa, onions and cliantro, lemon. Yum yum Yum!!!

Cheer pics tomorrow for ALL grades! Elementary girls will wear uniforms to school and then change after pictures! $10 CASH ONLY for a team and individual memory mate.

Blue & Gold orders and money are due tomorrow! Please turn them in to Ms. Falkner.

Don't forget: Blue & Gold orders and money are due to Ms. Falkner by October 10th. If you would like to sell and haven't picked up a form, there's still time!

Thank you, Kevin Lomon of Farmers Insurance, for sponsoring our bike giveaway this weekend at the Fall Festival. We appreciate your support!

It's Game Day! Freshman ball players and cheerleaders greeted students in the car line. The HS will travel to Canadian for a 7:30pm kickoff!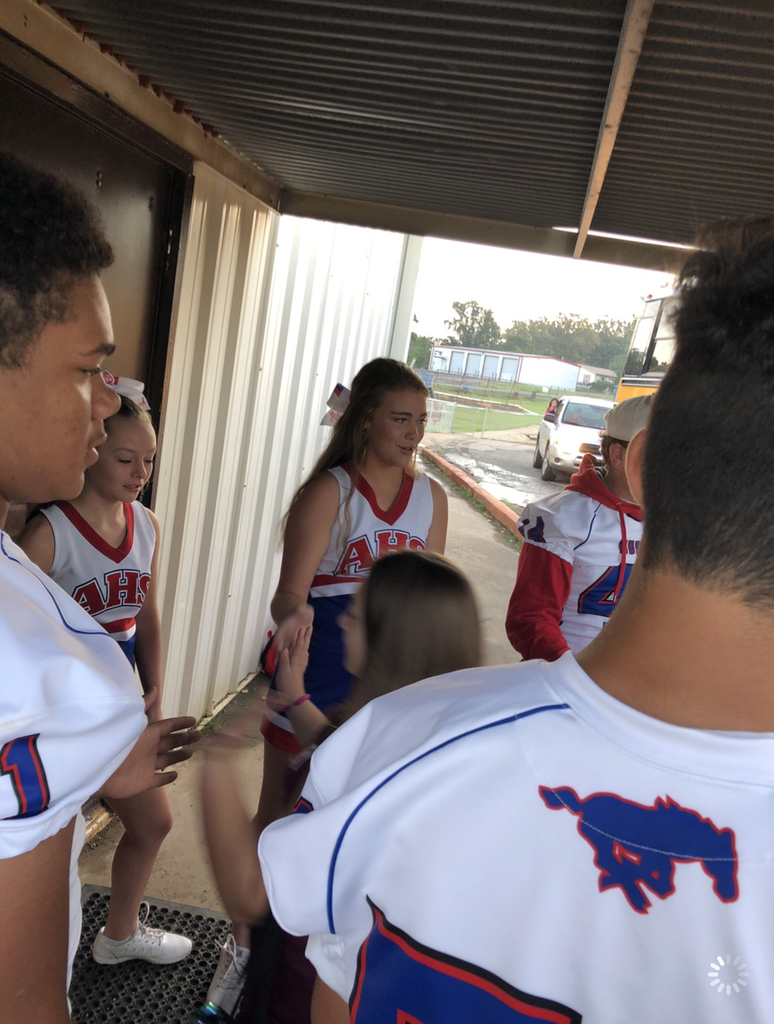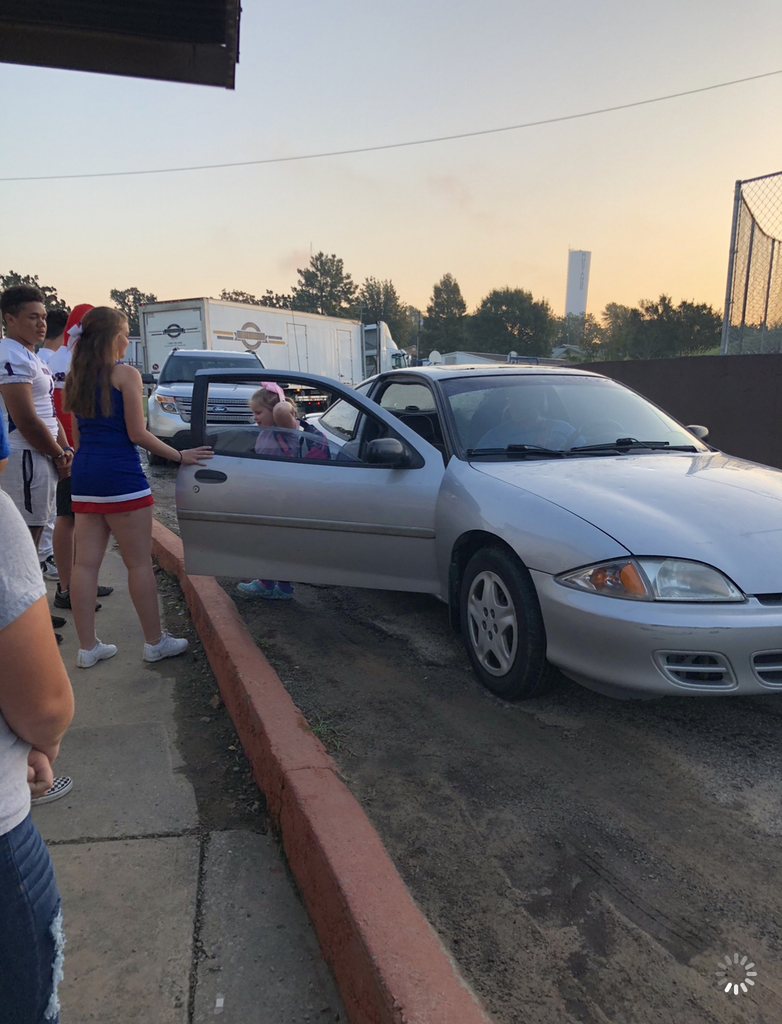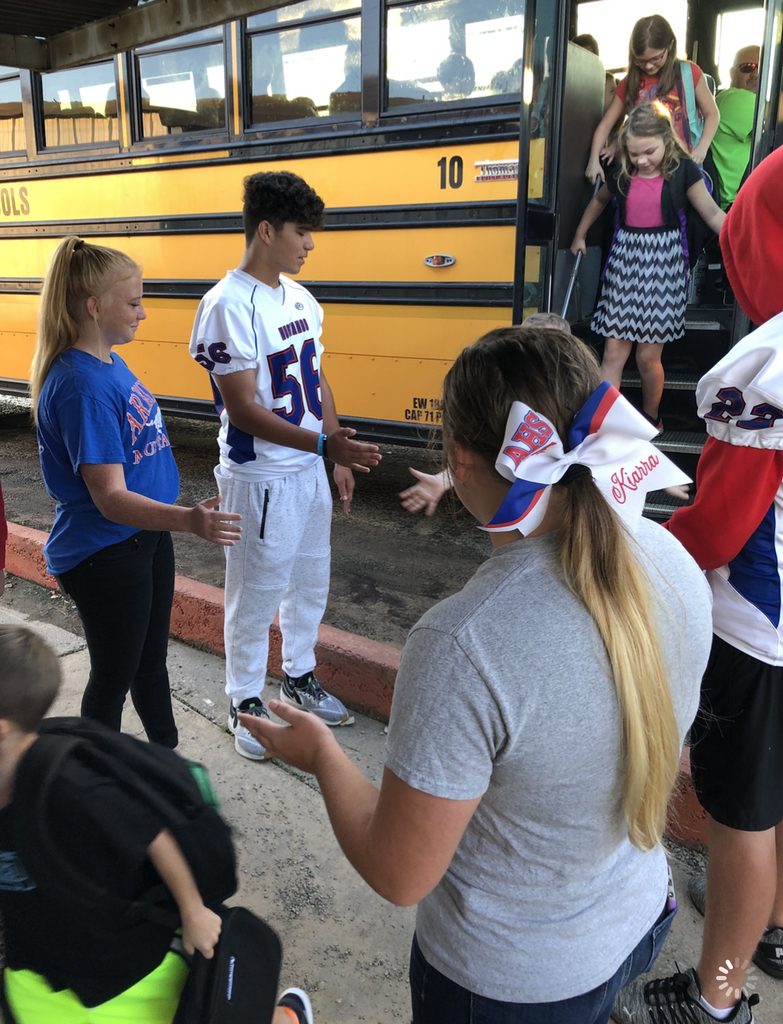 FANCLOTH ORDERS UPDATE: we received an email from FANCLOTH informing us that they have had problems in their production facility in regards to filling all the orders they received. They have given us a date of October 18th to ship. We apologize for the delay.

YARD SIGNS are in and can be picked up at the elementary office starting Friday!