Tomorrow, the Balfour rep will be back by the school for any cap and gown, class ring or letterman jacket orders she missed last week. If you would like, she can also take your down payment for what you've ordered. If tomorrow, for your down payment isn't an option, you'll be able to pay online.

Correction to previous post… Blue and Gold is due September 20!


Arkoma High is selling Blue and Gold! You can order from any HS student or stop by the HS office. Orders are due by October 20th!

Let's go root on our Lady Mustangs in the Leflore County Tournament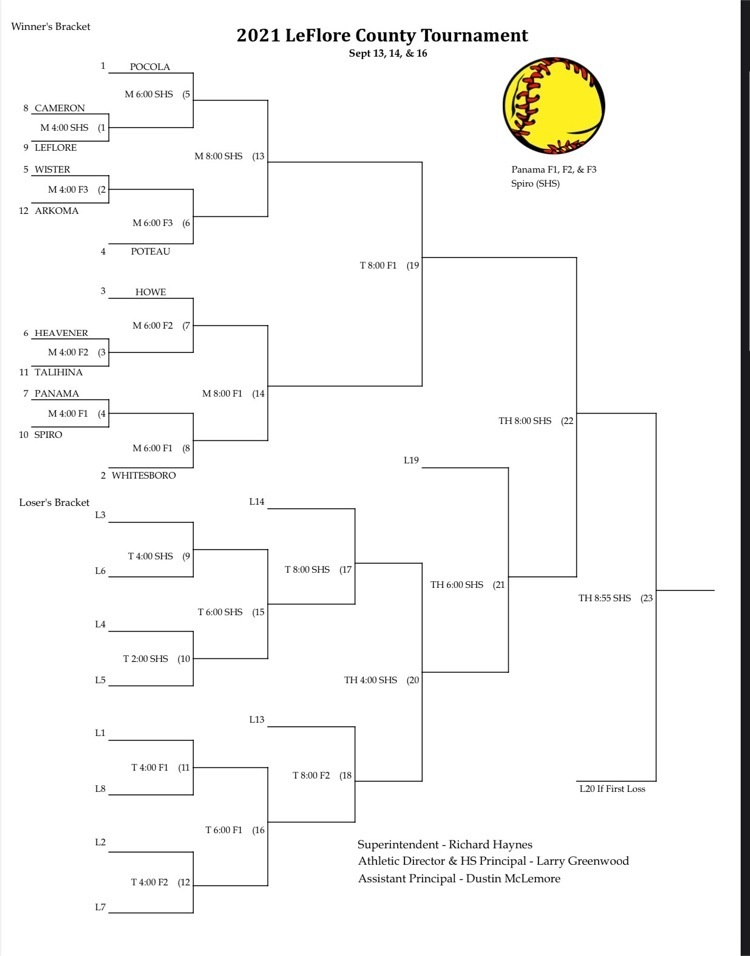 The ice cream social has been rescheduled for Thursday, September 16 at 7 PM! See you there!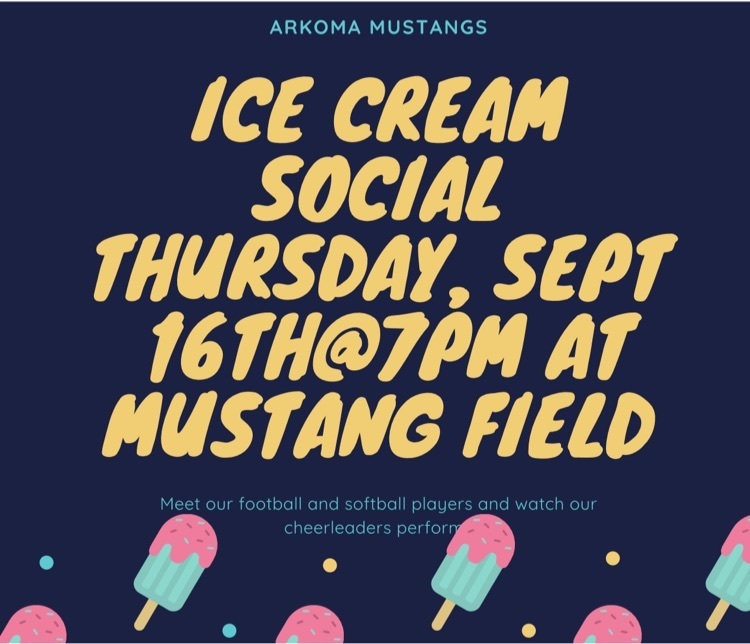 The Cross-Country meet at Braggs has been cancelled. There will not be a Cross-Country meet this morning.

The Cross-Country meet at Braggs has been cancelled. There will not be a Cross-Country meet tomorrow.

JH Fast Pitch will play Thursday 4 pm in the JH LCT. HS Varsity will host Cameron at 4 pm in Arkoma - one game. Let's get out there and support our Lady Mustangs.

PEP CLUB PARENTS: I have been made aware that Academy does not have cheer shorts…ugh! I am currently looking for a new option for us. I am going to order for the girls. Do not buy any, I will get them!!🙂

As COVID cases rise in the area, including within our school family, please monitor students and family members for symptoms. We have noticed a pattern in younger children who have tested positive for COVID to exhibit symptoms similar to a stomach bug. Pay close attention to "allergy" symptoms that don't get better with medication. If anyone in the house is being tested, please keep students home until results come back. Finally, don't send students to school sick. We will get through this together! WHEN IN DOUBT, KEEP THEM OUT!

Due to the water being cut off in town, we will dismiss students who will be picked up at 1pm. Buses will run at 2pm. Sorry for the inconvenience.

The Arkoma School District and Award Winning Competition BBQ Pitmaster Donald Tucker, from BBQFunding.com, are teaming up to pre-sell competition quality, fully cooked, slow smoked meat each month to raise money for our District. This money goes directly to us. Each month the Arkoma School District will be offering the highest quality smoked meats, at a VERY competitive price, as a way to raise money for supplies, training, equipment and much more and now you can help us! Your family has to eat and now you can help the Arkoma School District raise money at the same time! To order go to:
www.ArkomaSchoolsBBQ.com

Due to multiple unforeseen circumstances, we are going to have to reschedule the Ice Cream Social. We are working to get a date and hope to have it announced by Tuesday. We apologize and hope for smoother days ahead! Sincerely, Shelly Harmon

Homecoming has been re-scheduled to Thursday, October 14th. We will have our Homecoming Parade on Tuesday, Oct 13th at 6:00pm. The JH/Elem games against Brushy have been moved to Monday, Oct 11th. Thank you!

Parents- please do not send students to school if anyone in the house is waiting for a COVID test result. Students can return AFTER a negative test result is obtained. Thank you!

Fast Pitch is playing today at the Softball Field. HS Football will scrimmage tonight starting at 6 pm at Mustang Field. Limited concessions at scrimmage but the concession stand will be open. Come watch our girls play and then come see our boys play. See you there.

Come support our Mustangs at home and on the road. #GoBigBlue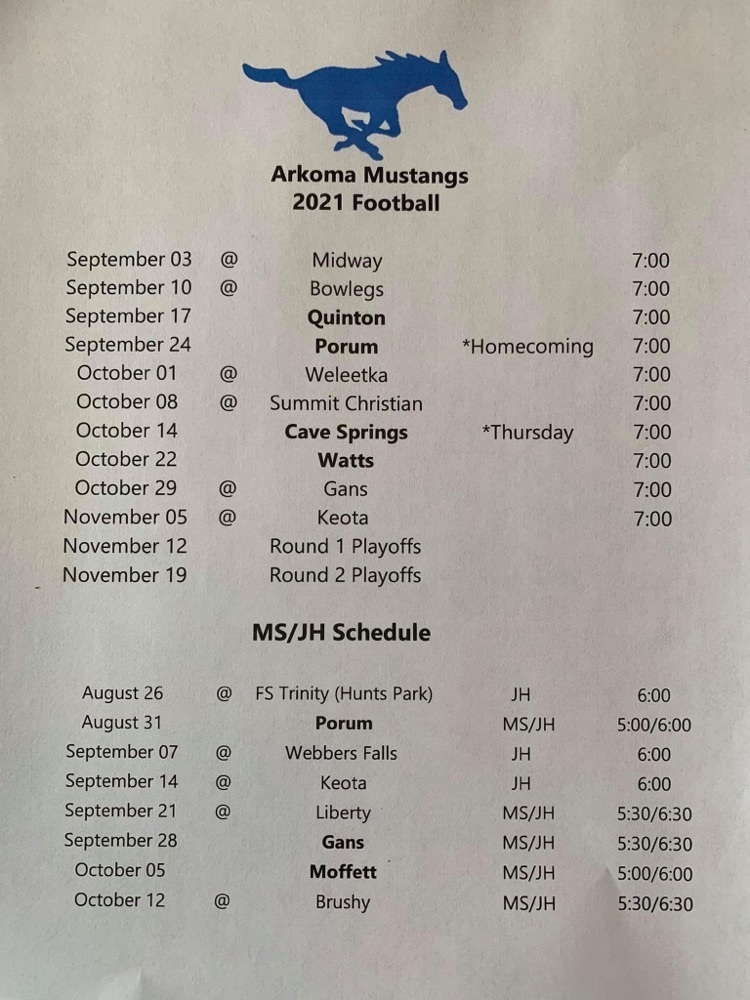 Pep Club Practice is tomorrow 3:30 to 4:30. Students can stay after school. Parents will pick up students in the elementary cafeteria at 4:30. Thank you and we are excited to see them tomorrow!

Fast Pitch games at Arkoma are cancelled today.