Welcome Mrs. Lisa Little to our staff! Mrs. Little will teach 3rd grade this year. Mrs. Little graduated from NSU in 2017 and this will be her 4th year teaching. She has lived in Arkoma for 17 years, with her husband and 2 boys, who also attend Arkoma Schools. She also served on the fire department auxiliary for 4 years. Mrs. Little said, "Our school is the heart of our community. I am proud to be a part of building the foundation of our children's education to help them succeed not only academically, but personally. My goal is to help them find the love of learning in a positive way by teaching them to have a growth mindset." Mrs. Little's teaching philosophy is that through education, students will learn skills that are needed to succeed throughout life. She believes that when a student feels love and trust for their teacher, there is no limit to learning! We are so glad to have Mrs. Little come home.💙❤️💙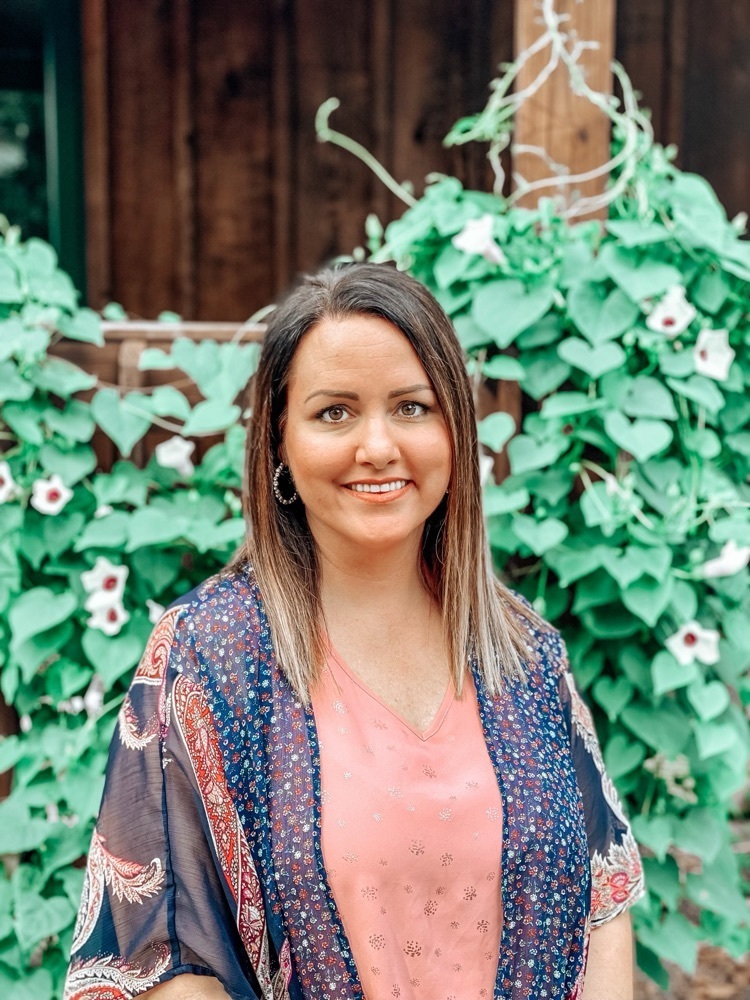 Mrs.Amanda will be at the elementary office Monday, July 12th from 10-12 if you still need to enroll or need help with enrollment. You can also email
acaraway@arkoma.k12.ok.us
, if you need your Wen-gage login to enroll. If you have not enrolled, please do so by tomorrow.

Congratulations to Mrs. Taylan Underwood, who has recently been promoted to a JH teacher! Mrs. Underwood will be our 5th grade teacher. Mrs. Underwood received a Bachelors in Business Administration degree from University of Arkansas -at Fort Smith and has spent the last year getting alternatively certified. Here's a little from Mrs. Underwood on her journey to the classroom: She states, "I have been a part of the Arkoma Mustang family for two years now. I started subbing my senior year of college and fell in love with education and the school. Last year, I was given the opportunity to serve as one of our school's Behavioral Interventionists. That position allowed me to get to know the students on a more personal level and increased my desire to be in the classroom." "My hope for all of our students is that they know how loved and cherished they are. Education is so important and goes far beyond the classroom." She continues by quoting, "What we instill in our children will be the foundation upon which they build their future." -Steve Maraboli. Mrs. Underwood finished by saying, "I am a wife and soon to be mother to a baby girl. You'll see us cheering on the Mustangs at the games! Go Big Blue! I'm so excited for this school year and I can't wait to see all of the students again!"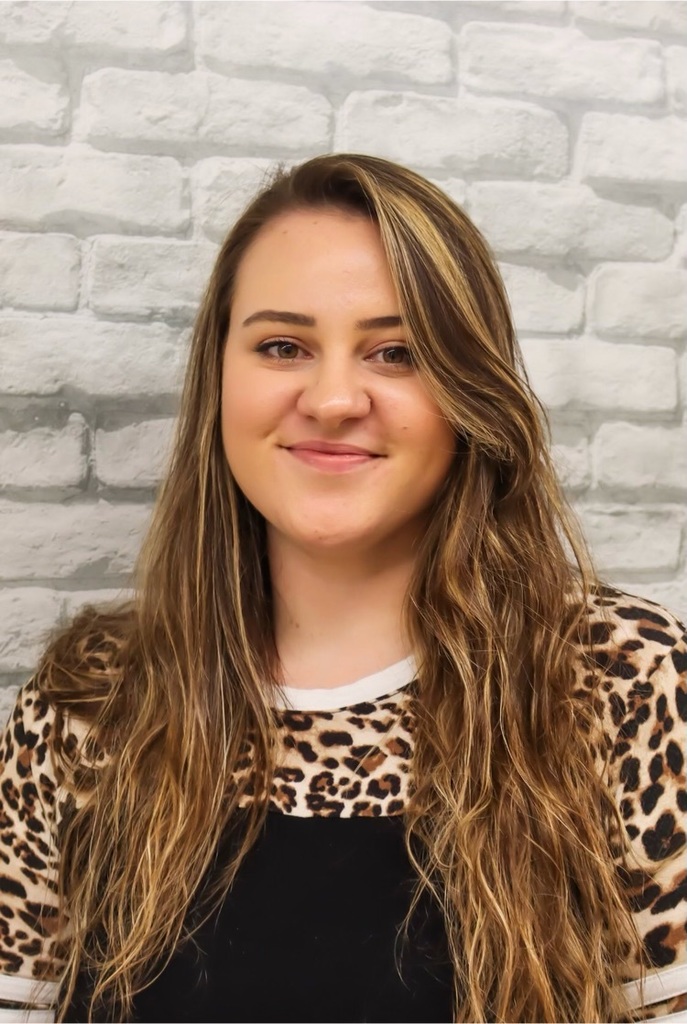 Welcome Michael Schnatz, mostly known as Coach Germany, to our district! Coach Germany will serve as our Girls' Basketball Head Coach! Coach Germany has his Bachelor's Degree in Kinesiology from Southern Nazarene University and will finish his Masters in Administration from Southern Nazarene next summer. He has taught 23 years of health/athletics/physical education in Oklahoma and Missouri. He has coached basketball for 25 years and has also coached softball/ track/ cross country/ baseball/football/volleyball/ golf and swimming. Coach Germany states, "I am excited for Arkoma, I hope to bring joy and laughter to the district, as I love making kids and adults enjoy the day in the classroom! My philosophy is each student CAN, when you find the best method for that student." He ends with, "I am looking forward to a great year with the girl's basketball teams. They did great at camp!"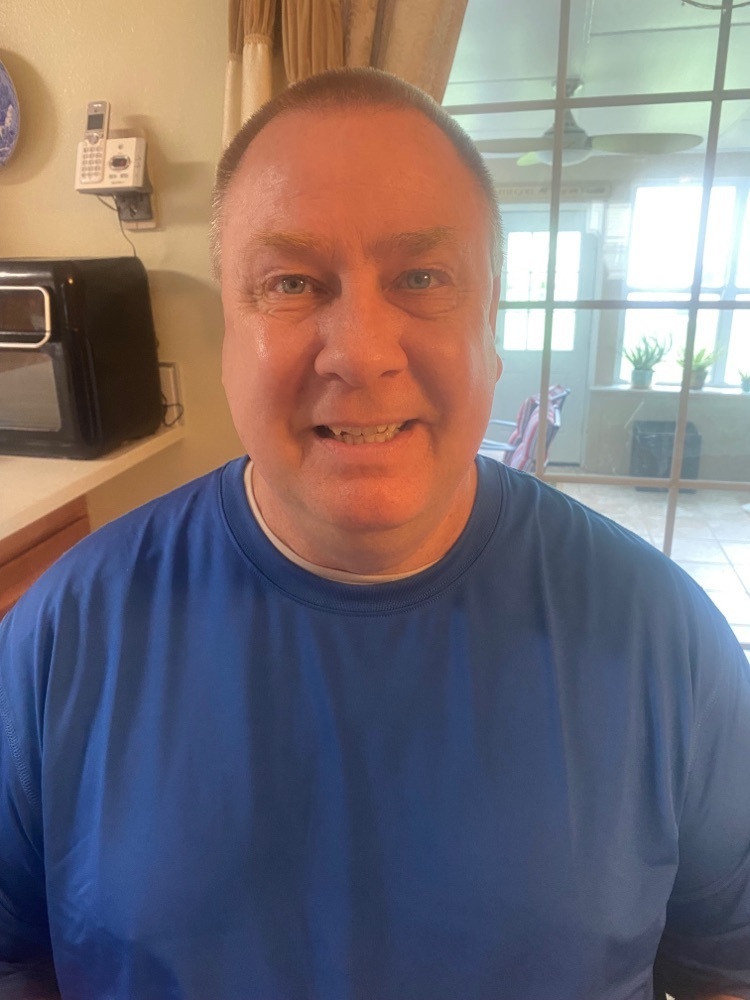 Welcome to Arkoma, Mr. James Lockhart! Mr. Lockhart will serve as our JH/HS Special Education teacher. Mr. Lockhart has years of experience advocating for the people of LeFlore County and we look forward to him advocating for our students with special needs. Here's a bit of information about Mr. Lockhart: He received an Associate of Science in zoology/biology from CASC, a BS in Management from the University of Phoenix and attended the JFK School of Government Harvard for Leadership/ Organizing. Mr. Lockhart has spent the last two years teaching English, History and Computers at Battiest Public Schools. He states, "My favorite part of teaching is watching the students learn. We have a lot of fun in my class!" Mr. Lockhart goes on to say, "I know a lot of people in Arkoma and I'm proud to be part of the team!"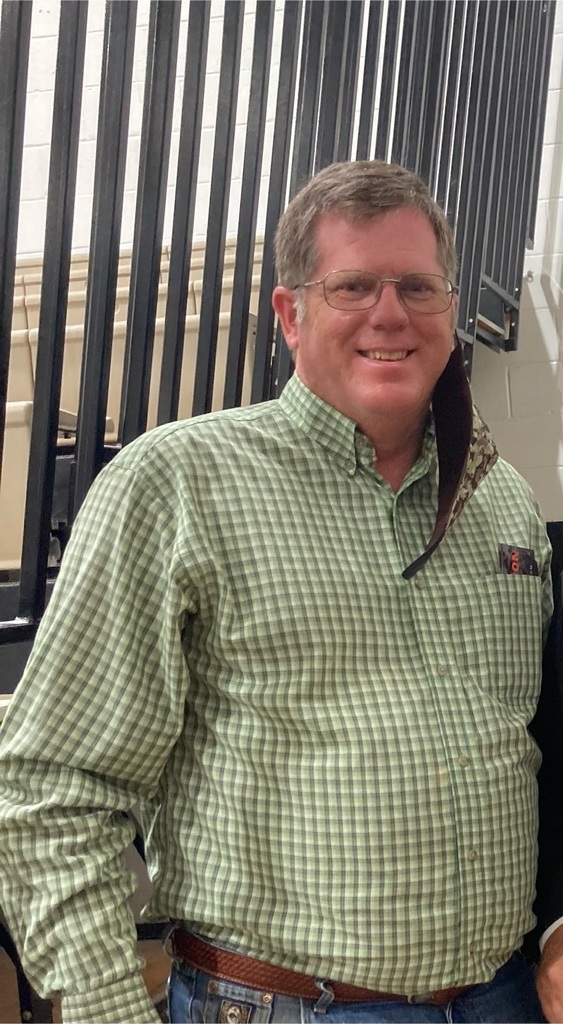 Welcome to the Mustang Nation, Coach Jack Armstrong! Coach Armstrong will teach HS Social Studies classes, as well as serve as the Head Coach of our football program. Coach Armstrong also intends to start a wrestling program at our school!!! Let's get to know Coach Armstrong a little better: Coach Armstrong earned his Bachelor's Degree from NSU in 2021. Although this is his first year teaching, he has coached Youth, Jr High and High School football, wrestling and baseball for 7 years. Here's what he had to say, "I love the rewards that come with learning and coaching. I get a chance to teach kids that with some hard work and the right mindset, the sky is the limit. No matter what background…hard work will always win!!" "I am looking forward to getting to know everyone. Athletically speaking, I see a lot of potential in the kids I have met! I hope that this year is just the first step, on our path, to building an amazing program in Arkoma!"

Help us in welcoming home, Mr. Bob Weatherford, Class of 85!! Mr. Weatherford will teach HS Math and is excited to be at his alma mater. Mr. Weatherford has a BS in Mathematics from Oklahoma State University, a BS in Geography from Oklahoma State University and Masters in Mathematics Instruction and Curriculum from Concordia University. He has 21 years teaching high school mathematics in and around the Dallas area. Mr. Weatherford says "My philosophy is that hard work pays off, for all parties, students and teachers. I'm patient and I'm willing to do what it takes to make this the best school district possible." He continues, "I was born and raised in Arkoma and have always believed that this school district has, and will, produce brilliant young men and women who have the power to make the world a better place."

Welcome to our staff, Mr. Thomas Lenard! Mr. Lenard will teach JH Social Studies, HS/JH Outdoor Education and coach our Archery teams. Most of us know Mr. Lenard, but let's get to know him a little better: I graduated with a Bachelors of Social Science - Criminal Justice degree from Northeastern State University. This will be my first year teaching, but I have 21 years of experience in Law Enforcement. I believe every child can succeed if pointed in the right direction. I hope to use my experience to keep the students interested in the Social Studies classes. I want to use creative learning opportunities to increase educational development whenever possible. Learning should not be just from reading and answering test questions. I really look forward to the adventure of teaching. I truly believe that teaching will be as good for me as I hope to make it for my students. As I begin a new career, every child will start with a clean slate and I hope we build on that for all to succeed in the classroom and in life!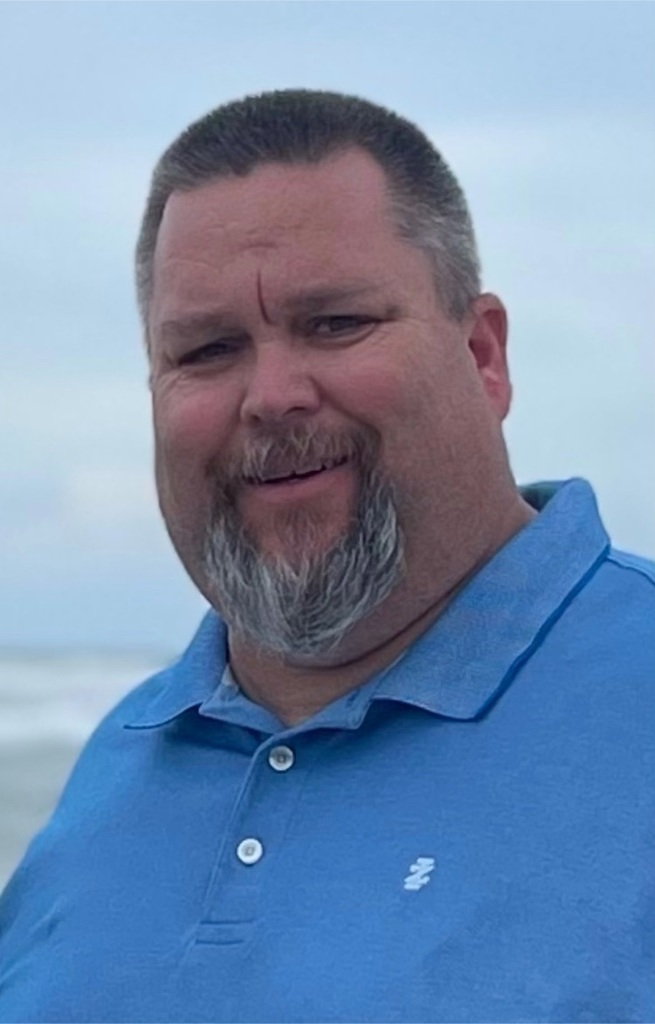 MEET OUR STAFF: Please join us in welcoming Mrs. Brianna Farmer as our new Pre-K Teacher!! Mrs. Farmer graduated from Arkansas Tech University in Russelleville, AR. Mrs. Farmer has taught 8 years with Head Start, as well as serving as the Site Director. Here's what she has to say about joining our staff: I believe that a classroom should be a safe, caring community where children are free to speak their mind and blossom and grow. I am a wife and mother of two. We planted our roots in Arkoma 6 years ago, and we love the town and the people! You'll always see me at any type of ball game cheering on our Mustangs! I am excited to meet each of you and to see what this new school year brings!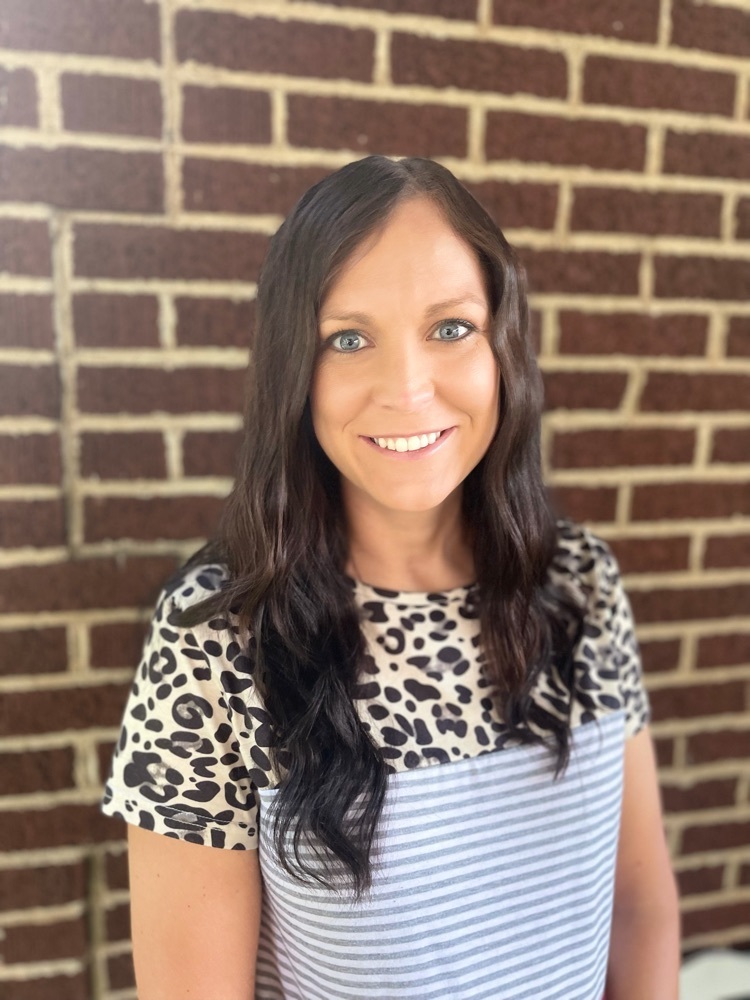 MEET OUR STAFF: Introducing Mr. Westfall, JH Math teacher. We asked him to tell us a little about himself to share with our community. Obtained degrees: 1988 NSU Bachelor of Science in Secondary Math Education. 2004 ECU Master of Education in Educational Technology. 2012 ECU Master of Education in Secondary Administration. Previous experience: Spiro High School, Heavener High School, Carl Albert State College, Pansy Kidd Middle School, Poteau High School, Mansfield AR High School, Northside High School. Philosophy of teaching or trait you feel makes you a great fit for our district: As a middle school math educator, I feel the most important idea is to show students that concentration, practice and commitment are all you need to be successful in mathematics. By creating a sense of success in middle school math students, they will be more willing to work at something and improve their skills no matter the subject area or activities. If I can show students that learning is fun, then there will be no limits to what they can achieve. Anything else you would like the community to know about you or a brief statement about what you are looking forward to in the upcoming school year: Mrs. Westfall and I have been educators for 30+ years and we love to help students. Education empowers students and gives them options in their future. In mathematics, I want students to know that they can learn any mathematics with some practice and encouragement. I am not asking every student to love math, but if I can get them to realize that they can learn any math, then they will have all of the tools they need to be successful at math, no matter what level they choose to achieve.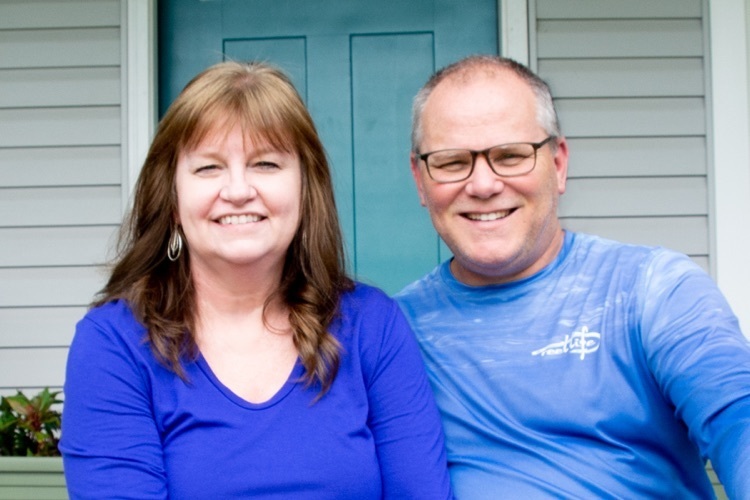 We would like to introduce you to Mr. and Mrs. Westfall! Mrs. Westfall will teach JH ELA and Mr. Westfall will teach JH Math. This dynamic duo is coming to us from Heavener and we are so excited for them to become part of the Mustang Family! Here's a little bit about Mrs. Westfall: I have a bachelor's degree in English, Secondary Education from Northeastern State University and two Masters of Education degrees, one in School Counseling and one in Education Technology from East Central University. I have been working in education for 30 years, 4 of those years as a middle and high school counselor, 5 years as a media technology support specialist, and 21 years as a classroom teacher. Real learning happens when there is a spirit of cooperation, a team effort that involves every employee in the school building, the students, and their families. I prefer working in rural schools because that close-knit environment is the perfect space to provide students the validation, security, and encouragement students need to thrive. When we feel good about ourselves, we can foster positive relationships with others and develop the confidence and curiosity it takes to learn together. When Mr. Westfall and I visited with Mr. Walden and Mrs. Harmon for the first time, their dedication and love for the community and the students at Arkoma Schools became obvious, and that spirit is something we want to be part of. I am excited about the opportunity I have been given to join the family at Arkoma Public Schools and I am already working on plans to start the school year. I look forward to meeting my students and their families!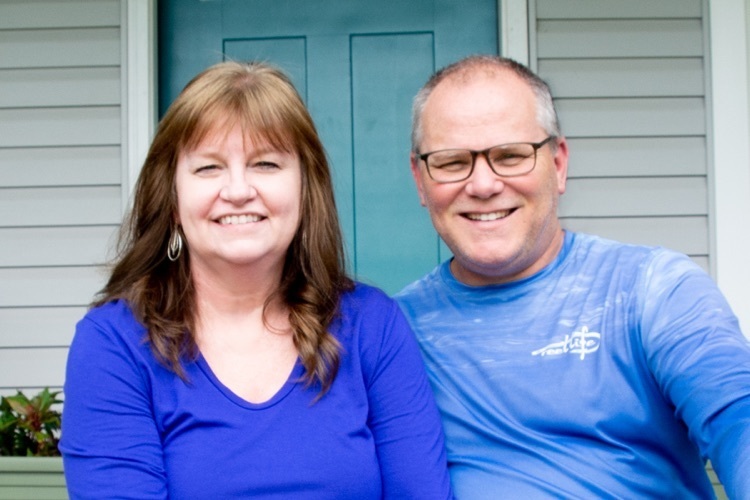 PRe-kindergarten program NOW ENROLLING and filling fast!!! Student must be 4 by September 1st. Program is free! Students attend 8:00-3:05. Free breakfast and lunch !! Email
acaraway@arkoma.k12.ok.us
to enroll today!!!

If you have not enrolled your students for the 2021-2022 school year, please do so by Friday. For log-in information, email
acaraway@arkoma.k12.ok.us
. We will make class assignments, Monday! We will provide all school supplies for a $10 fee, as we have in the past years. The fee can be paid beginning August 1st at either school office. School starts August 12th!

Arkoma Athletics physicals - July 16 - Girls - Game Gym - JH Girls 9am - HS Girls 10am - $20. Return your completed paperwork at that time. All paperwork must be complete and signed by athlete & parent/guardian.

All athletes grades 6-12 that need athletic forms may stop by the elementary school office between 8am-2pm next week. Your coaches have forms also. Girls physicals are July 16 and boys physicals are July 30. All forms must be completely filled out and signed. Physicals cost $20.

Attention JH/HS athletes: Football Summer Pride starts TUESDAY, July 6th at 7:30am. Anyone playing football, 6th-12th grades, will meet at the weight room TUESDAY at 7:30am!! The new Lady Mustangs basketball coach, Coach Germany, will be hosting a girls' basketball camp July 5th-9th 10am-12pm. This camp is for 2021-2022 Lady Mustangs in 6th-12th grades! Camp shirt to those who attend every day! Please help spread the word and hope to see lots of athletes in the days to come!

Arkoma Athletics physicals - July 30 - Boys - Game Gym - JH Boys 9am - HS Boys 10am - $20. Return your completed paperwork at that time. All paperwork must be complete and signed by athlete & parent/guardian.

The new Lady Mustangs basketball coach, Coach Germany, will be hosting a girls' basketball camp July 5th-9th 10am-12pm. This camp is for 2021-2022 Lady Mustangs in 6th-12th grades! Camp shirt to those who attend every day! Please help spread the word and hope to see lots of girls there!

Football Summer Pride starts TUESDAY, July 6th at 7:30am. Anyone playing football, 6th-12th grades, will meet at the weight room TUESDAY at 7:30am!! WE ARE MUSTANG STRONG!

REMINDER: Enrollment is going on now for the 2021-2022 school year. Mrs.Amanda will be at the Elementary office tomorrow(June 30th), if you need help with enrolling. You can also email her at
acaraway@arkoma.k12.ok.us
for help or if you have any questions.