Arkoma High School parking permit application needs to be turned in to the High School office by Friday, August 20, 2021 end of day. Applications are available in the HS Office.

Students whom will be driving on school grounds need to stop by the High School Office and pick up a parking permit application. There is no fee for the first parking permit.

Online, Hybrid, and Virtual students need to check their emails for information regarding their class schedules and other pertinent information.

Buses run tomorrow! Please look at bus stop schedule on our social media sites to see morning pick up times. Times are estimated so please be at stop a few minutes early. See you in the morning!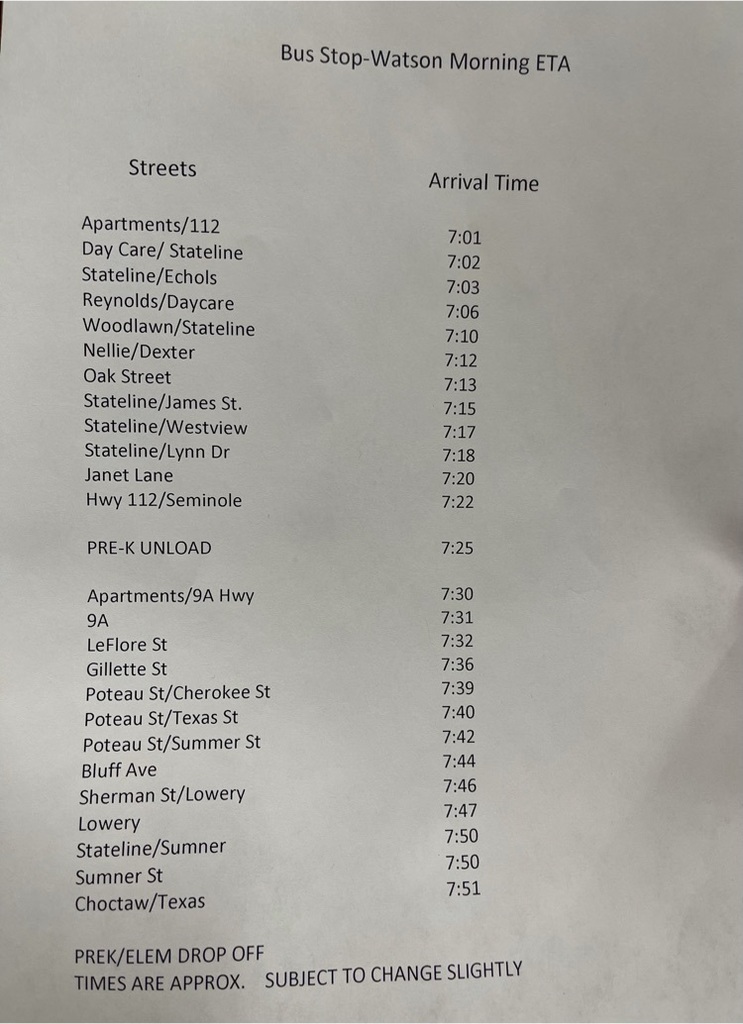 All junior high off-season athletes will report to the high school campus gym for first hour. Thank you!

Orientation meetings will be in the HS campus cafeteria! Athletic meeting will be in the gym. Thank you!

First Day of School is August 12th!!!! We are so excited to see our kids! We will not serve breakfast or run buses on Thursday! Sorry for any inconvenience.

Pep Club Sign-up are Tuesday, August 10th@Open House!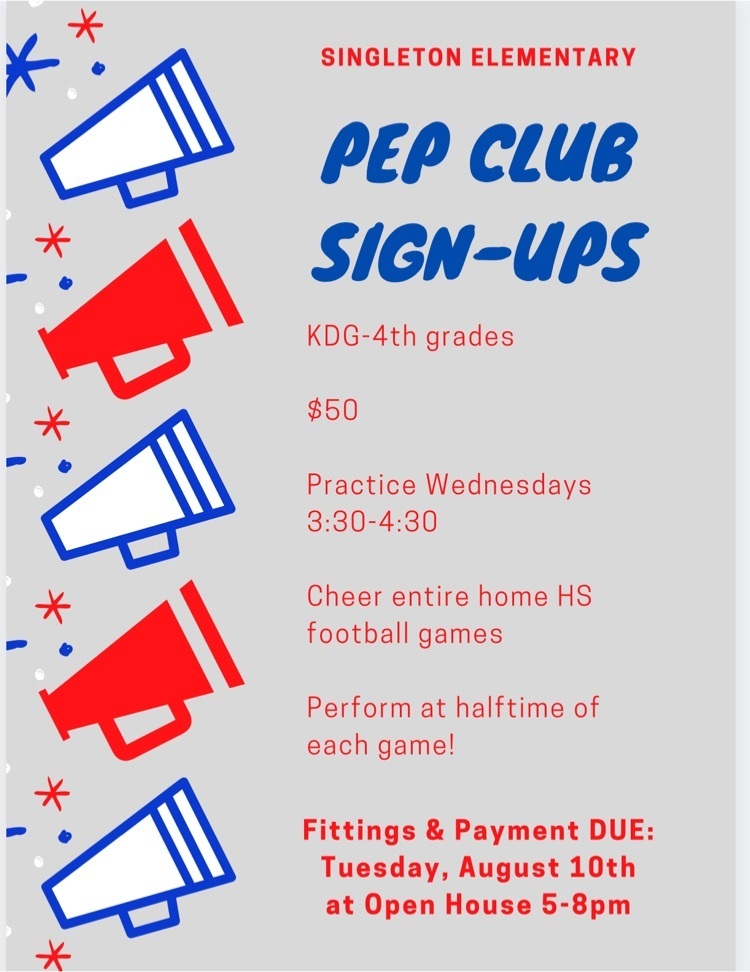 JH Sports Meeting Monday, 7pm in the HS Campus Gym

Player equipment will be handed out to HS football players at 8am, this Thursday morning and 9am for JH and elementary players. Please make every attempt to be there to get equipment!!

Help us in welcoming, Mrs. Baylee Knight to the Mustang family! Mrs. Knight will teach first grade. Mrs. Knight graduated from the University of Arkansas - Fort Smith in 2018 with a Bachelor's Degree. She taught the last year, virtually, with Epic Charter Schools. Mrs. Knight was asked about her philosophy in teaching. She stated, "My philosophy is to create and have a fun learning experience for each and every child. My hope is children love to come to school because it is a fun place to learn." " I have been married to my husband Lane for 4 years! We are excited to be a part of the Mustang Family! I can't wait to meet my students and families!"

School is fast approaching! Here are a few things to remember: 1. The $10 supply fee is due by August 13th. Pay in either school office 2. Elementary students are not allowed to have colored hair or high heeled shoes. 3. All students eat free in the district! 4. Elementary students will need to bring a water bottle each day, we have filling stations! 5. Masks are optional at this time. We are getting excited, hope you are too!!!

Sports physicals Friday at the game gym - 9am - 9:30am for Amy 6-12 grade girls and 9:30am-10:30 for 6-8 grade boys and 10:30am for 9-12 boys. $20. Please have all forms signed and completed.

JH/HS Orientation is Monday, August 9th. DUE TO COVID- please arrive at the scheduled time for your grade posted below or refer to our Arkoma Public Schools FB page.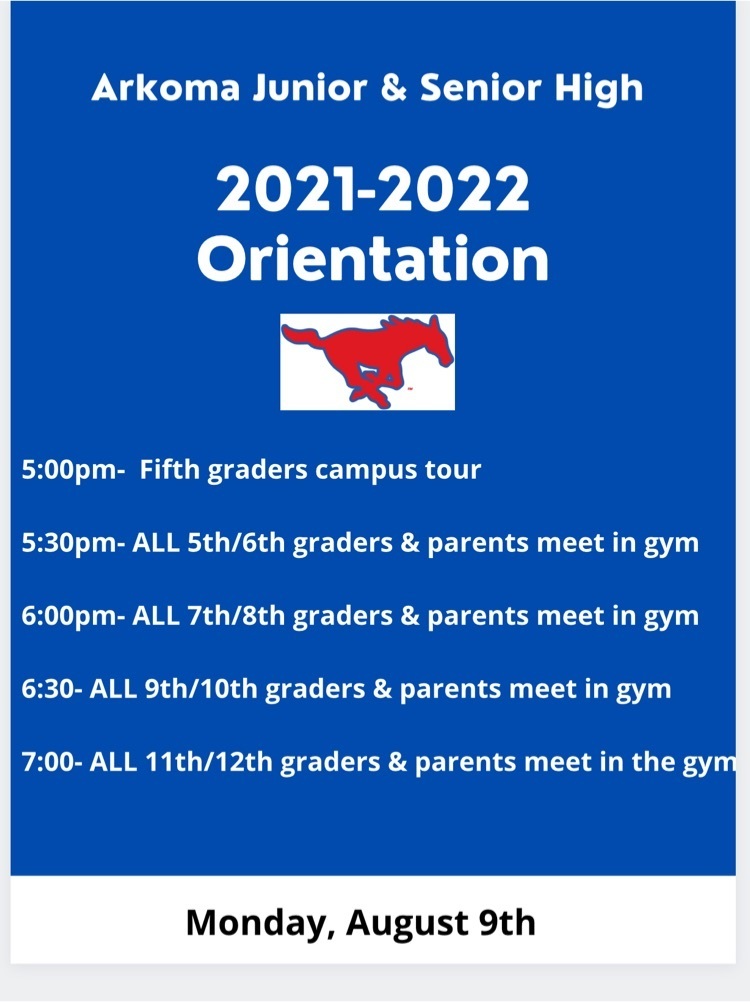 In an effort to help parents reduce costs, Arkoma Schools will continue the $10 school supply fee. Each child will need to pay their fee by August 13TH. The fee can be paid at either school office starting now. This fee will cover all supplies your child will need for the school year!

Elementary Open House Tuesday, August 10th 5-8pm PK meeting @6:00 in cafeteria KDG meeting @7:00 in cafeteria See FB or Live Feed for more details!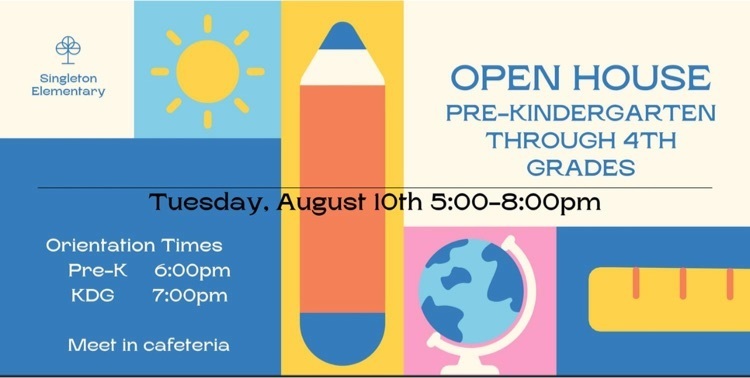 We have received numerous calls regarding the Headstart program in Arkoma. Although the Headstart program is not affiliated with the school, we have made contact with the company who will have the Headstart program and would like to share what they have told us. 1. The Headstart in Arkoma is not closing and in fact, they are expanding services. 2. Arkoma Public Schools has not announced any plans to take over the three year old program. For more information, please read the statement they shared with us:  Good evening Superintendent Walden, It was a pleasure speaking with you. As shared with you during our Zoom meeting, Community Development Institute (CDI) Head Start was assigned as a short-term interim operator of the Eastern Oklahoma program until the Office of Head Start designated a permanent grantee. Please be advised that effective September 1, 2021, Save the Children (SCUS) Head Start Programs, Inc. will become the new Head Start grantee for Le Flore County. Save the Children Head Start is honored to be selected as the new agency to administer Head Start and Early Head Start services in Eastern Oklahoma - and excited to expand Early Head Start services for infants and toddlers. Head Start and Early Head Start services are scheduled to begin in the fall. We will continue to service children and their families at the Arkoma Head Start Center. Save the Children Head Start has operated Head Start and Early Head Start programs since 2011, and currently operates programs in Arkansas, Louisiana, North Carolina, and Tennessee, serving over 2,100 children and their families. To learn more, please visit
www.SavetheChiIdren.org/HeadStart
. Save the Children Head Start is grateful for the opportunity to build on the rich legacy of CDI Head Start to ensure that there is continuity of high-quality services for children and families. We recognize this can only be done through strong community partnership which contributes to stronger children, families, programs, and communities. As such Save the Children Head Start remains a committed community partner and is taking every action necessary to ensure the transition is as smooth as possible. We are appreciative of the opportunity to partner with you and the community to continue to provide high-quality, birth to age five services to children and families! Families may contact us via email at
OKfamilies@savechildren.org
. If you have any questions please contact Richard Langford at 419.308.1737, your CDI Site Manager until August 31, 2021 or Jana Bays, Save the Children Head Start Program Director by email at
jbays@savechildren.org
or by phone at (479) 970-6136, effective September 1, 2021. Thank you, Arvelis Arvelis Byrd, M.Ed. EXECUTIVE DIRECTOR, HEAD START PROGRAMS

Help us in welcoming Mrs. Kisty Barnes to the Arkoma family! Mrs. Barnes will be our Kindergarten teacher for the new year! Kisty graduated from UAFS with a Bachelor's Degree. She has also previously taught in day cares and was a substitute teacher at Monroe Public School for the last few years. Mrs. Barnes says, "My philosophy in teaching is to create a fun and exciting learning environment that allows each child to grow physically, mentally, socially, and emotionally. I believe that when a child enters a classroom, they should feel safe, loved, and excited to learn! I feel it is my mission as an educator to instill a love for learning in each child that passes through my classroom." Mrs. Barnes told us, "I am happily married to my best friend Brett and together we have four young children (Brecken 11, Stretten 10, Deaken 9, and Kambren 6). I am looking forward to meeting all of my students and their families!! I am also beyond excited to join the Mustang family and look forward to the 2021-2022 school year!"

Physicals for all girls grades 6-12 are Friday at the game gym starting at 9am 6-8 grade and 10am for 9-12 grade. All forms need to be complete and signed. Cost is $20.

Let's have a Mustang "Welcome Home" to Haylee Farney, Class of 2015! Haylee will serve as our Speech Pathologist. Haylee graduated with a Bachelor's of Science degree in 2019 and a Master's in Speech-Language Pathology this year from Northeastern State University. This will be Haylee's first job after graduating, but she interned at Fort Smith Public Schools and at Encompass Health in Fort Smith. Haylee says, "In my role as Arkoma's speech language pathologist, I aspire to help my students become effective communicators, and to enjoy and participate more fully in social interactions. My goal is to empower each student to realize that they are responsible for their progress and achievement of their goals. Collaboration is a key component in my therapy process. I feel that it is crucial to establish partnerships with teachers and parents." She finishes by saying, "I graduated from Arkoma High School and I'm proud to be a Mustang again! I am looking forward to building relationships with my coworkers and students. You will definitely see my husband and I cheering on the Mustangs. I'm excited to start the school year and meet all the students."