Juniors & Seniors if you would like to sell Blue & Gold to pay for your Prom ticket, you can pick up a form from Ms. Falkner.

Lady Mustangs Softball- host Cameron Thursday - starting at 4 There will not be a Jr. High game. 2 HS Varsity only.

Calculators are now available to check out through the office Monday-Friday for JOM students in grades 6th-12th. There are 24 calculators and they will be a first come, first serve basis. Students who would like to check one out, must have signed wavier form turned in to Mr. Sean.

Softball & Baseball Yard Signs on sale now! $20 each and last several years!!! Order forms will go out Wednesday or can be picked up at either campus office. ALL ORDERS DUE WEDNESDAY, MARCH 13TH BY 3PM.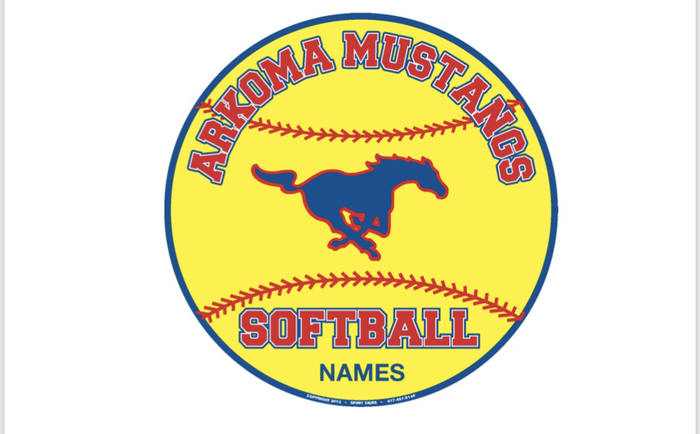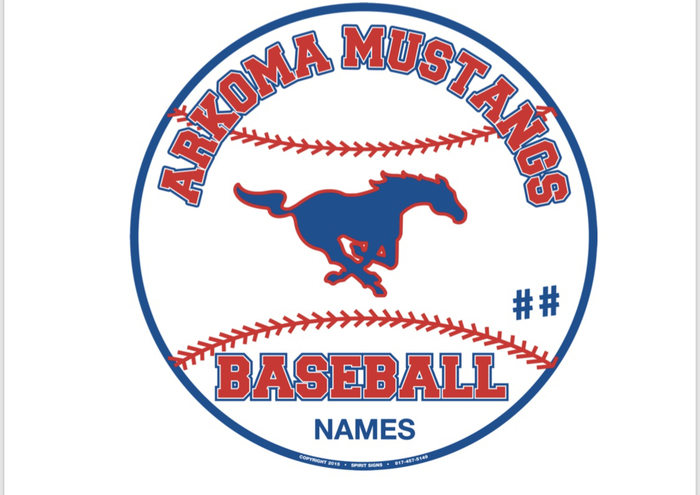 HS Baseball @ Howe will start tomorrow at 3:30 due to weather. HS Softball will start at 3:30 @ Arkoma due to weather and three teams playing. Wrap up and let's support these teams.

Baseball and Softball games for Monday are canceled.

Elementary students celebrated Dr. Seuss Day on Friday. Older students read Dr. Seuss books to younger students, the cafeteria served Green Eggs and Ham for breakfast , and many more Dr. Seuss activities took place!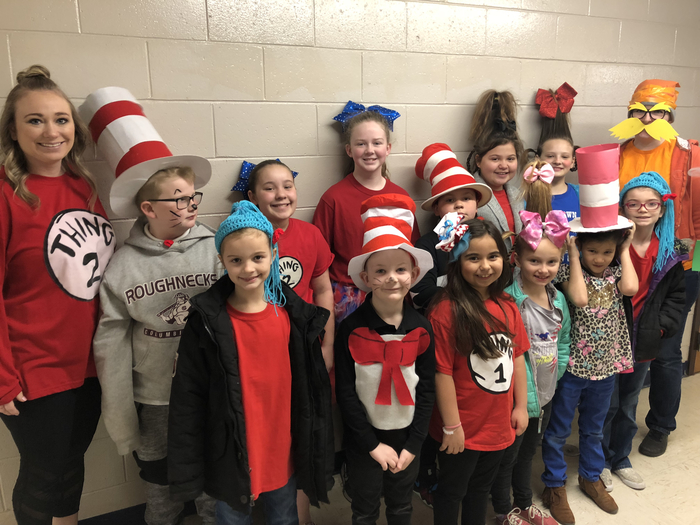 Baseball Games are cancelled today

CANCELED: Softball scrimmage @ Poteau today

We are considering offering a FAFSA night for senior parents. Would this be something you as parents would take advantage of? It would be one evening. A lady from the Educational Opportunity Center at Carl Albert would come to the school and walk parents through the FAFSA application process. Please comment below or contact Mrs. Walden if this is something you would like for us to schedule.

JH-HS Baseball @ Porter 4pm Monday, Feb 25. HS Baseball @ Gore 4:30pm Tuesday Feb 26. HS Softball Scrimmages Tuesday at Cameron, Thursday at Poteau.and JH-HS Baseball @ Cameron 4pm Feb 28. JH-HS Softball hosts Warner Friday, March 1 starting at 5pm. Let's go support all our teams.

5th/6th grade GT students participated in "Skype a Scientist" today. Students spent about an hour visiting with Ayla Pamukcu, a geologist. More specifically, she is a volcanologist/igneous petrologist who studies volcanoes and volcanic eruptions. She discussed many places around the world that she has visited while studying volcanoes, her favorite being Antarctica. The most interesting fact that our students learned was that Arkoma was deep in an ocean long ago!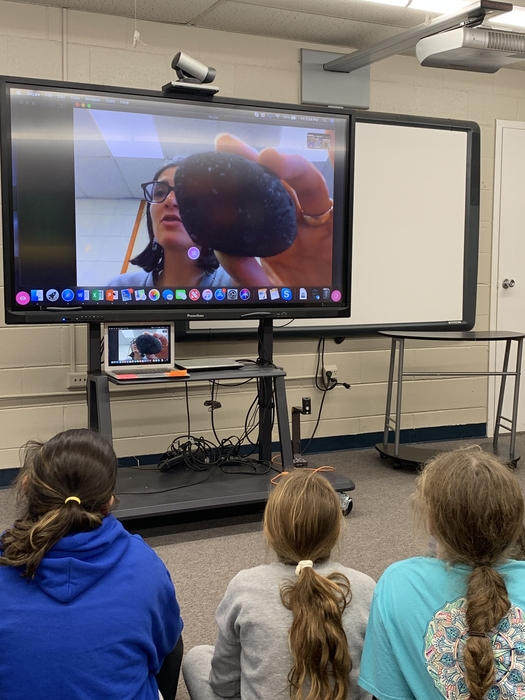 JH & HS Cheer Clinic & Tryouts Announced: Sunday, March 10- Mandatory Parent meeting 3:00-3:30 Sunday, March 10- Meeting and clinic for those trying out (wear athletic clothing and shoes) 3:00-5:00 Wed, March 13- Clinic (students only) 4:00-5:30 Thurs March 14- optional clinic 4:00-5:00 Friday, March 15- TRYOUTS. JH 8am. HS 1pm $100 deposit due day of tryouts! Tryout material will be posted on the Arkoma JH and HS cheerleaders Facebook pages on THURSDAY, March 7th. You need to know most of this material for Sunday's clinic.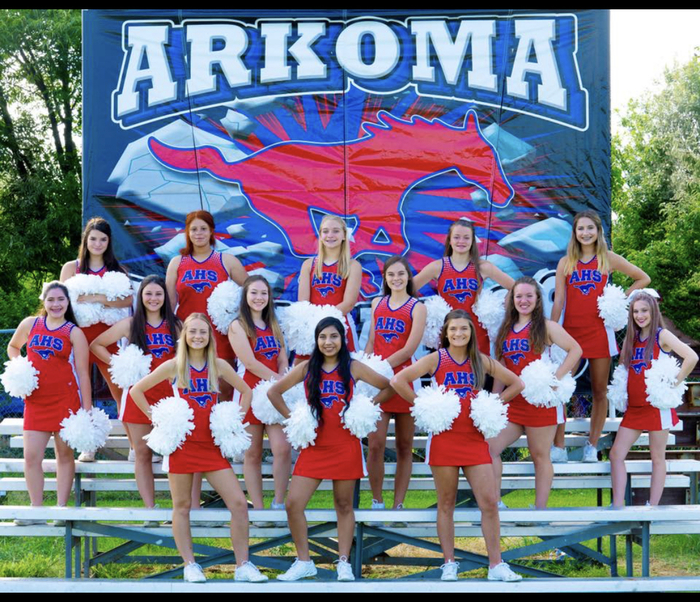 Singleton Elementary held their school-wide spelling bee today. School Champion- Kaydence Batt School Runner-up- Ema Lenard Third Place- Alyssa Wells Kaydence and Emma will compete in Muskogee on April 5th.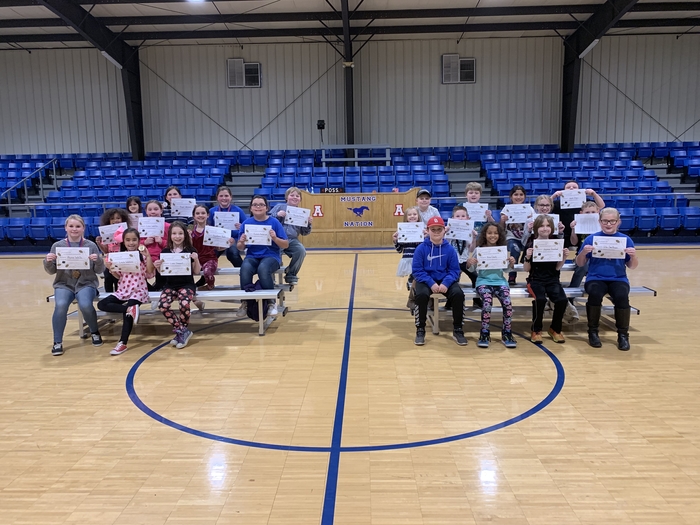 Elementary will celebrate Valentines Day Wednesday

There will be NO school this Thursday.

Congratulations to Katie Johnson, Haven Spoon, and Bella Thomas for advancing to State for FCCLA STAR Events!

JH Conference Tournament - Arkoma JH Bus is leaving at 2:15. The girls play at 4 and the boys play at 7 - both games at Gore.

Sixth Grade Spelling Bee: Ema Lenard- Champion Alyssa Wells- Runner-up Ella Smithson- Third Place Rieleih Anderson- Fourth Grade

Fifth Grade Spelling Bee: Abigail Johnson- Champion Kaydence Batt- Runner-up Jaymez Grinstead- Third Place Lexi Wells- Fourth Place