Today's elementary and junior high games have been cancelled!

Picture retakes are tomorrow!

OFFICIAL POST: HOMECOMING IS AT 6PM TOMORROW. GAME STARTS AT 7:30!!

OFFICIAL POST: HOMECOMING IS AT 6PM TOMORROW!!!!!

Tomorrow's ballgames against Webber's Falls will begin at 5:30!

Arkoma JOM visits Pow-Wow in Stillwater Oklahoma.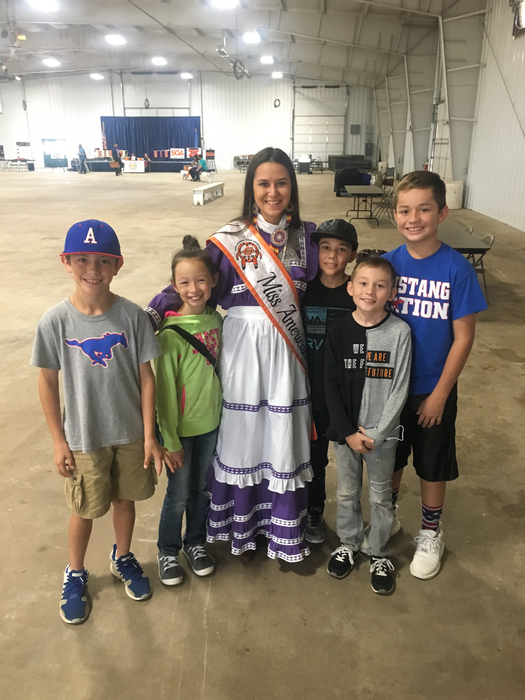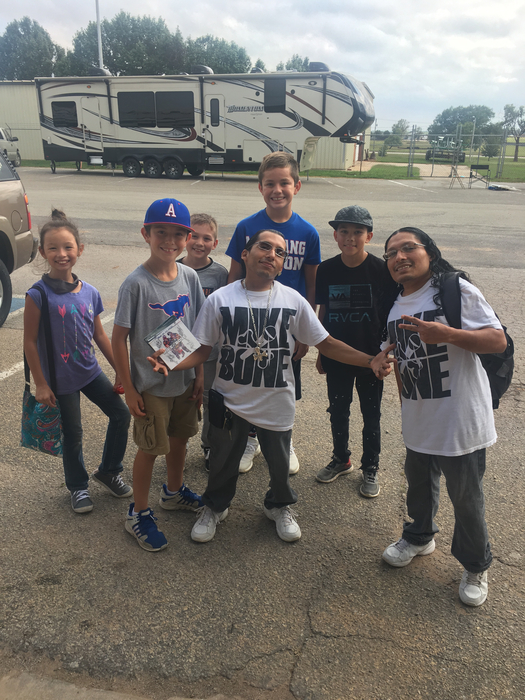 First meet under our belt! Was a success in many ways.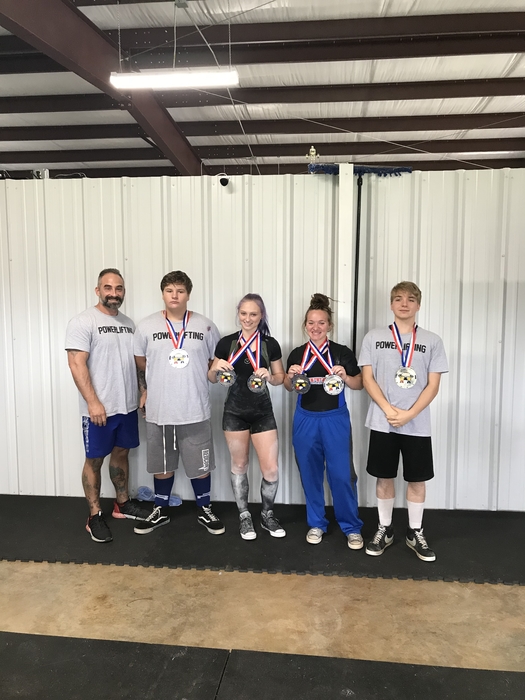 Arkoma students competing in Dyer Arkansas in powerlifting!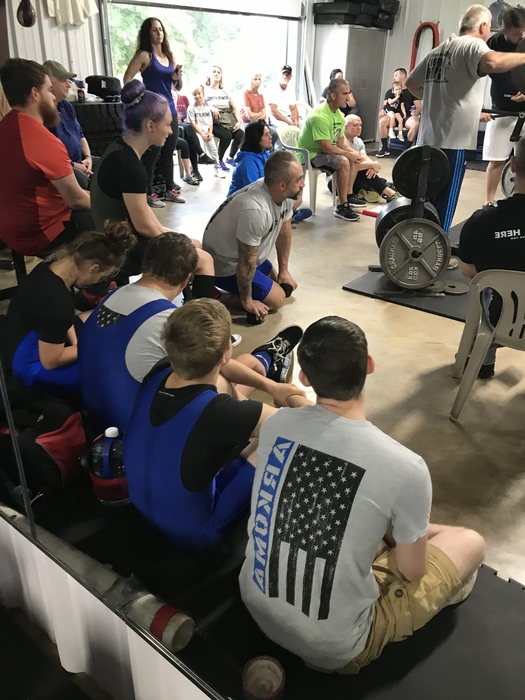 Homecoming parade is Thursday, Oct 4th at 6pm. Students CANNOT drive in parade, adults only. To be in parade you MUST have a decorated vehicle or trailer. Contact Mrs Harmon to be in parade!

Homecoming Dress Up Days Announced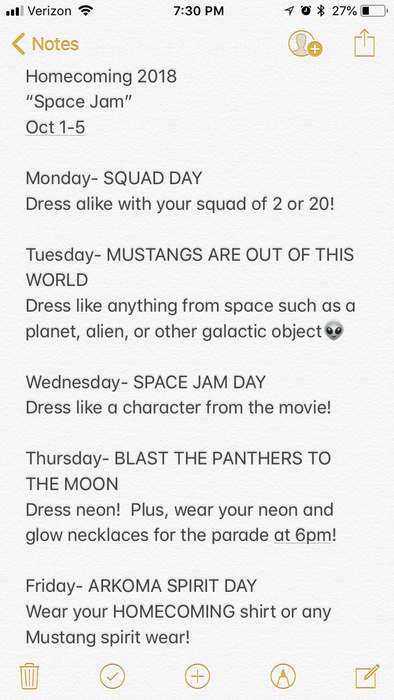 Some may not be aware, but we have an Arkoma Powerlifting team. They will compete in their first competition September 29th at 10 AM at Hudson's Gym in Dyer, Arkansas. Come out, watch and support our Mustang Powerlifters! I know they would appreciate it.

Due to the rain, there will be NO performance tonight for Pep Club or Elementary Cheerleaders!!!


2018-2019 ticket prices for sporting events are: ALL High School games-$4 per person ALL JH & Elem games- $3 per person

ACT Prep- sign up today!

Homecoming Tshirts on Sale now $10. Due next Wednesday! This year's Homecoming theme is Space Jam!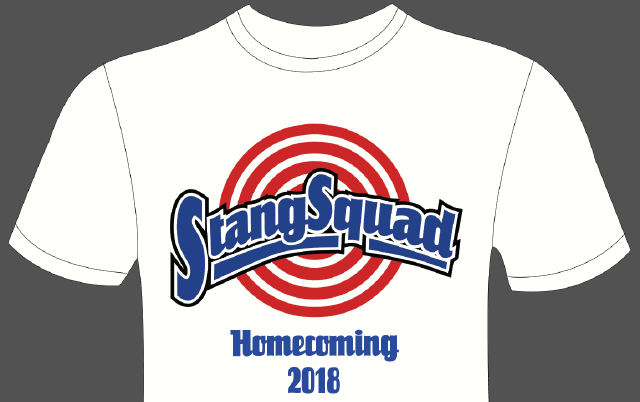 The JH is selling mums to raise money for winter formal. Mums are $20 a piece and anywhere from 18-30 inches. They will be yellow, white, red, pink, purple and orange. We will be picking up the first load Monday. We will also have them for sale at Friday nights football game. Please go ahead and preorder on the FB post so we make sure we get enough on Monday. Thank you in advance for your support!!

5th-8th grade girls interested in running for Football Princess can pick tickets up this Wednesday!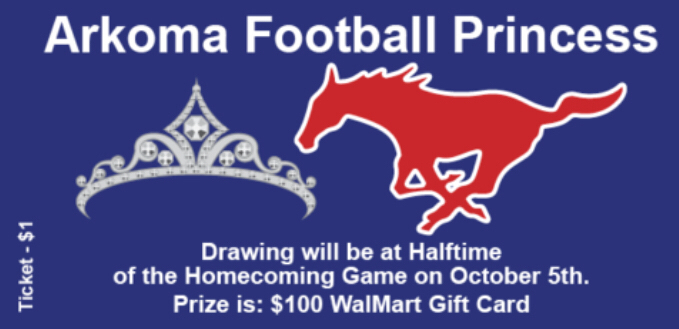 Today's Elementary game at Gans starts at 5:30. JH will begin after that.

Thursday, JH softball against Heavener starts at 4.